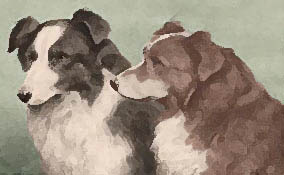 SARAH KELLAM
---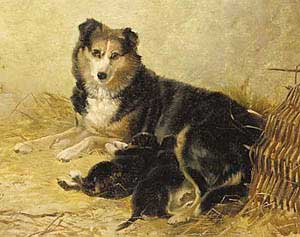 Above, "Collie and Puppies" by Richard Ansdell, R.A.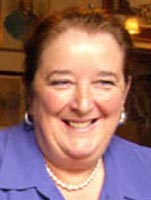 Please, may I introduce myself? I am Sarah Kellam, the great, great granddaughter of the Victorian artist, Richard Ansdell RA (1815-1885). I have been researching his life and artworks for many years, and just lately, thanks to Carole's excellent site (the Border Collie Museum), I have been experiencing an increase in the volume of inquiries about various aspects of his artwork. I welcome your interest in him with great enthusiasm.
I enjoy receiving inquiries, and I also hope to learn from you too, so I am happy to share my specialised knowledge on a one-to-one basis where possible. Please don't hesitate to contact me if you feel I can help - who knows - I might be just the person to clear up the question of who did paint that picture?!
You may reach me through my website www.richardansdell.co.uk.
---
BACK TO THE



Richard Ansdell R.A., 1815-1885
MAIN PAGE
---
THE OTHER WEB PAGES WE MAINTAIN


---
These web pages are copyright ©2013 and maintained by webmeistress Carole Presberg
with technical help from webwizard David Presberg
ALL RIGHTS RESERVED
If you are interested in using ANY material on this website, you MUST first ask for permission.
You may email us at carole@woolgather.org.
---
Last modified July 13, 2013 carole@woolgather.org