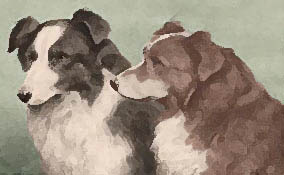 EUGENE JOSEPH VERBOECKHOVEN
1790-1881
---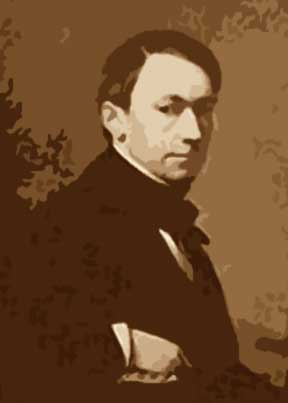 Above, a photograph of Eugene Verboeckhoven
Eugene Joseph Verboeckhoven was a Belgian painter, sculptor, etcher, engraver, and lithographer. His father, Barthelemy Verboeckhoven was a sculptor, and Eugene studied under him at first, and then with sculptor Albert Voituron (1787-1847), before deciding that he would turn his attention to painting. He debuted at the Ghent Salon in 1822 and was commissioned to paint an equestrian portrait of King Willim I of the Netherlands. Verboeckhoven rose to fame in the genre of animal painting and his works were widely collected, even in his lifetime. His paintings were created in the studio, but aceived a remarkable realism and clarity, and certain refinement that many other artists are not quite able to achieve, possibly because of his sculpting background.

This is my favorite of all Verboeckhoven's paintings: "Sheepdog Guarding a Flock"
You can almost reach in and touch the animals.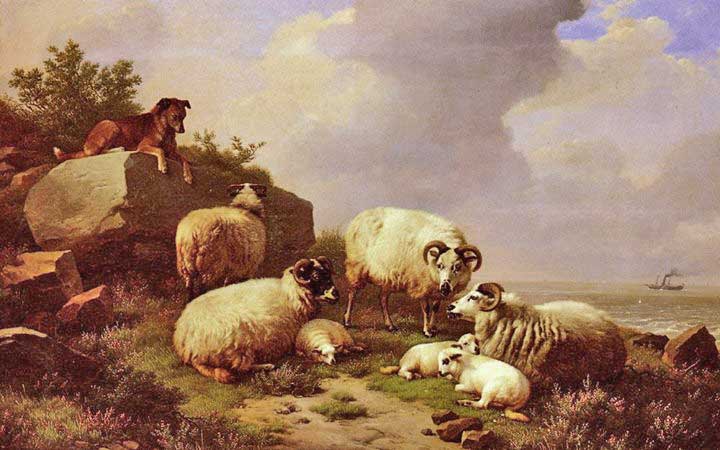 "Guarding the Flock by the Coast"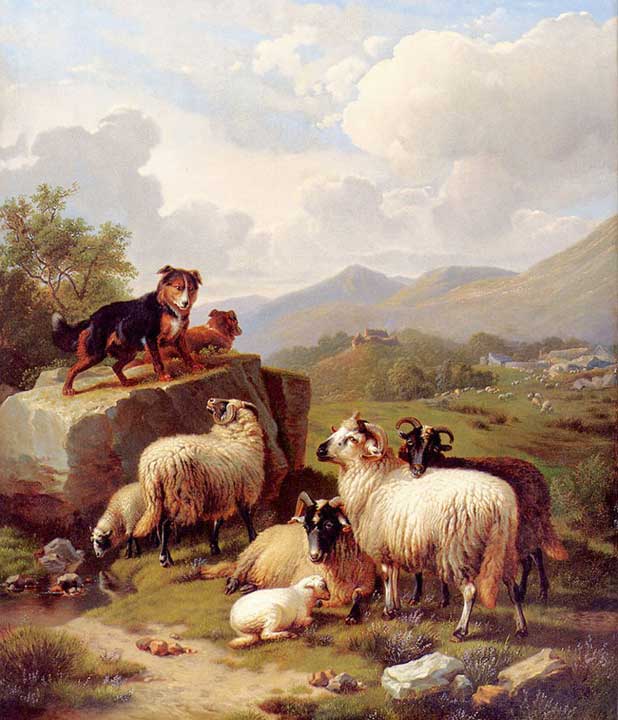 "On the Lookout"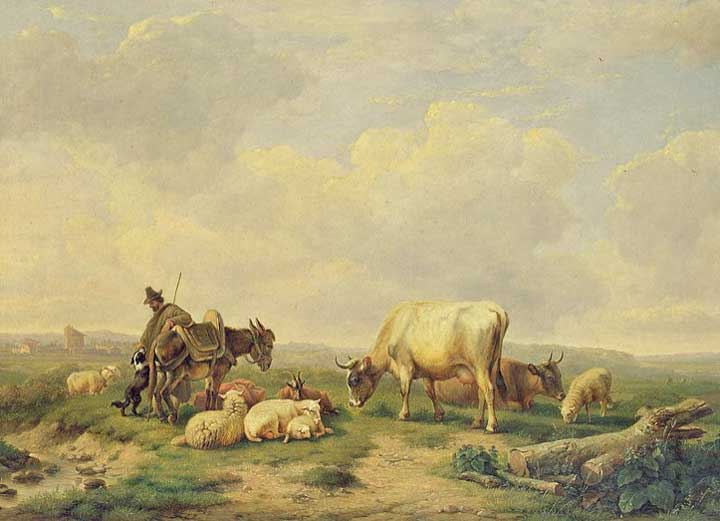 "Herdsman and Herd"
One of Verboeckhoven's few bucolic paintings that includes a human being.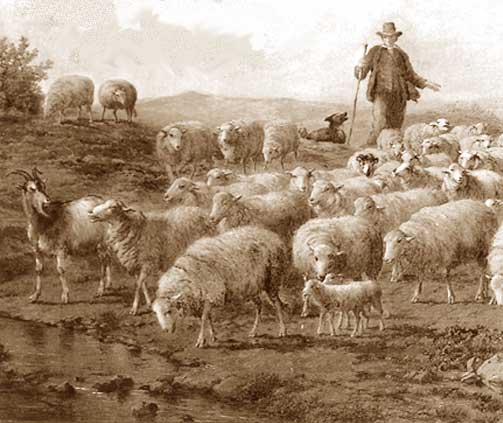 "Scene Pastorale", another with the shepherd included in the scene
Copyright 2014 by Carole L. Presberg
---
THE OTHER WEB PAGES WE MAINTAIN


---
These web pages are copyright ©2014 and maintained by webmeistress Carole Presberg
with technical help from webwizard David Presberg
ALL RIGHTS RESERVED
If you are interested in using ANY material on this website, you MUST first ask for permission.
You may email us at carole@woolgather.org.
---
Last modified: May 18, 2014 carole@woolgather.org